Procurement is one vital aspect of an organization's strategy since it determines if its operations will be profitable. It is a broad process where the suppliers are the key players. Businesses will maximize their profits by working with the best suppliers at the best possible price. Procurement is the process of buying goods and services for business use to ease business activities. It includes sourcing and purchasing goods and services from an external source such as third-party vendors. Procurement oversees all the processes involved in acquiring the goods and services needed for efficient business operations.
Why does it matter?
But it is more than just buying goods and services for an organization. It involves a deep dive into each department's requirements, identifying the right supplier for these requirements, and periodically evaluating supplier's performance to establish that they are providing the highest value at the lowest cost possible.
Steps involved in procurement process
The procurement process involves several key steps that aid in seamless business activities.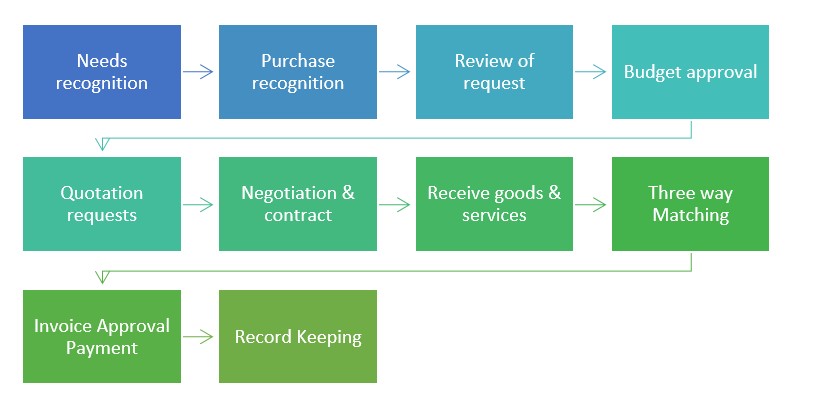 The first step is to identify the requirements from all business units and departments.
Perform supplier research and send out inquiries
Identify and evaluate a list of suppliers to compare the prices.
Select a supplier from the sample and negotiate the contract
Raise a purchase requisition and release a purchase order
Supplier sends an invoice after receiving a purchase order. Payment is processed depending on the terms of payment.
Coordinate and communicate with the team to ensure that the supplier delivers the goods and meets the required standards.
Maintain a proper record of invoices to track the spending of each unit within the organization.
Effective procurement can streamline an organization's processes by ensuring desired results are achieved through cost savings, better time management, and building win-win supplier relationships.